About the Webcast
View our webcast to find out how Vertex can reduce your VAT risk in SAP Ariba by:
Speaker: Andrew Hallsworth | Vertex Solution Specialist | 20+ years experience in VAT & GST risk management
About UK & Ireland SAP User Group (UKISUG)
UKISUG is a not for profit organisation for all SAP software users in the United Kingdom and Ireland. UKISUG is funded and run by the members, for the benefit of the members. Today, this user group has more than 600 organisations comprised of over 5,000 professionals. Read about the benefits of UKISUG and how to become a member.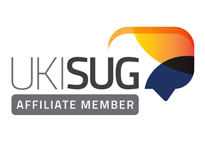 Explore our partnership with SAP and integration with SAP Ariba.