Vertex will be hosting a webinar for the UK & Ireland SAP User Group focused on real time VAT validation on invoices within SAP Ariba.
About the Webinar
Recording the treatment of VAT on incoming invoices is an integral part of the AP process. It's critical that VAT charges on all incoming invoices are verified and evaluated for VAT deduction and reporting.
However, given the trend towards real-time VAT reporting for invoices, how can you verify and validate your vendors' VAT charges in real-time for accurate reporting?
Join our webinar to find out how Vertex can reduce your VAT risk in SAP Ariba by:
Validating your vendor's VAT treatment to increase VAT compliance in real-time.
Increasing transparency within the procurement process during the requisition and invoice reconciliation stages.
Time: 14.00 BST / 15.00 CEST
Speaker: Andrew Hallsworth, Solution Engineer, Vertex Inc. Andy has spent over 20 years in the arenas of Indirect Taxes and Tax Technology. He has worked at PricewaterhouseCoopers in London, UK, advising on the VAT aspects of a wide range of pan-European project and also in-house at the University of Oxford, where he also oversaw the VAT processes within the University's Oracle system. Within Vertex, as well as VAT SME, he is a functional specialist on Vertex VAT Determination and Reporting solutions, working with both partners and customers.
About UK & Ireland SAP User Group (UKISUG)
UKISUG is a not for profit organisation for all SAP software users in the United Kingdom and Ireland. UKISUG is funded and run by the members, for the benefit of the members. Today, this user group has more than 600 organisations comprised of over 5,000 professionals. Read about the benefits of UKISUG and how to become a member.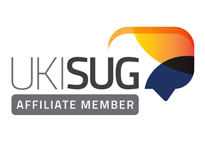 Learn more about this webinar and see how to reserve your place.
Explore our partnership with SAP and integration with SAP Ariba.