Taxamo in prestigious top 100 start-ups list
Last month we were delighted to feature in The Sunday Business Post's prestigious 100 Hot Start-Ups list among some top digital companies.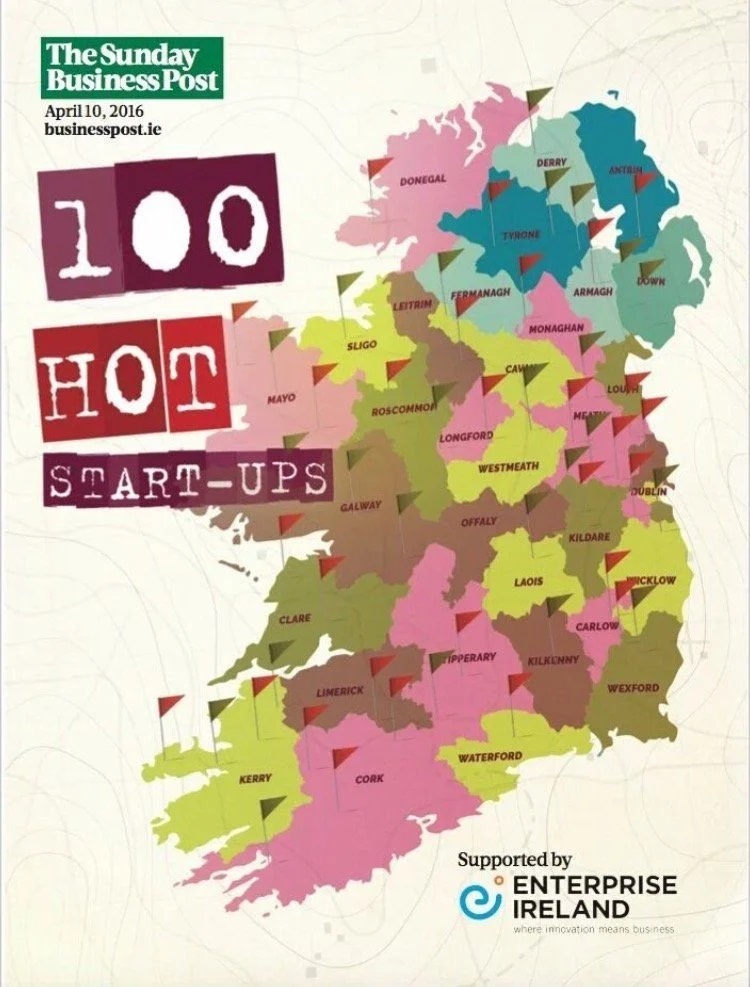 Last month we were delighted to feature in The Sunday Business Post's prestigious 100 Hot Start-Ups list among some top digital companies.
The publication, which featured a host of FinTech and RegTech companies based in Ireland, was produced in conjunction with Enterprise Ireland to highlight the success of companies that continue to break new ground in domestic and international business.
We are pleased, and proud, to feature in such an excellent publication. The Sunday Business Post's Taxamo profile described how our CEO, John McCarthy, "saw that helping digital retailers deal with stricter rules requiring customers who buy online to pay local tax on their purchases had big potential."
That potential, of course, is being realised because of the vast number of great companies now performing commerce online. We're here to help those companies, the ones embracing the digital age.
Of course, it's not just businesses – tax jurisdictions also need a helping hand: it is, after all, a new frontier for all.
Rules are changing rapidly
Digital taxation rules are changing rapidly and businesses need to be aware of how these new types of legislation affect their bottom line. Equally tax jurisdictions need to calibrate systems that are pro-business and ease the burden of compliance: it hasn't always worked that way. Taxamo exists to ease their process.
Later this year, for example, New Zealand will introduce a new goods and services tax (GST) aimed at foreign digital service suppliers. We will be supporting compliance with this New Zealand GST just as we support compliance of similar rules in the European Union, Norway, South Africa, and Japan. Not only that but we also support domestic sales tax compliance in the US and Canada (for businesses with a nexus there).
This is the roadmap that envisaged when we first created the Taxamo digital tax compliance solution. The Sunday Business Post has recognised that vision. It follows similar plaudits from Ireland's leading tech website, Silicon Republic, naming Taxamo as their start-up of the week back in February 2015 .
This was within weeks of our flagship EU digital tax compliance solution going live. Back then our CEO stated that we "have a robust pipeline of features and new products that will launch in 2015 / 2016 and we believe that we can lead taxation services in this new digital age."
The piece added that Taxamo had an ambitious goal of "being the trusted partner of choice when it comes to providing global tax solutions to the digital economy."
We are well on our way to achieving that aim, thanks to having some great businesses to work with.
PLEASE REMEMBER THAT THIS INFORMATION HAS BEEN PROVIDED FOR INFORMATIONAL PURPOSES ONLY AND IS NOT PRESENTED AS SPECIFIC TAX OR LEGAL ADVICE. ALWAYS CONSULT A QUALIFIED TAX OR LEGAL ADVISOR BEFORE TAKING ANY ACTION BASED ON THIS INFORMATION. VERTEX INC. ACCEPTS NO LIABILITY FOR ANY LOSS RESULTING FROM ANY PERSON ACTING OR REFRAINING FROM ACTION AS A RESULT OF THIS INFORMATION.