Avoid These Sales Tax Audit Triggers
With extensive experience in sales tax audits, Vertex is well versed in the types of actions that can trigger an audit. Learn some things to keep in mind that can spark an inquiry.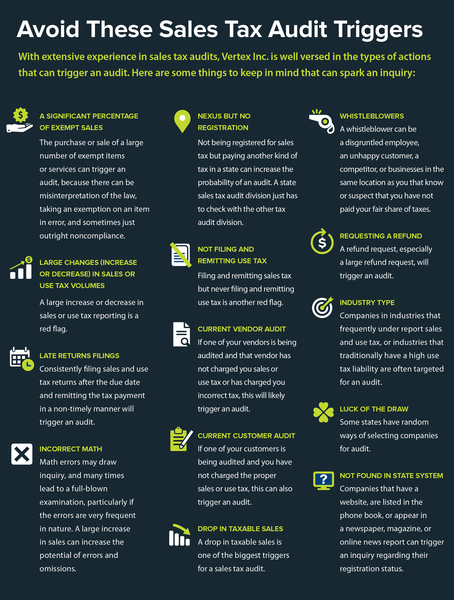 Explore Our Solutions
Discover how our technology solutions and software can help you streamline tax, stay compliant, and grow your business.
Browse All Solutions