Your Fantasy Football Team is Ready, but Don't Forget About Uncle Sam!
Supreme Court justices upheld a 2014 New Jersey law allowing sports betting while striking down a 1992 federal law that banned betting in states that didn't already have a law on the books. Now, others could follow the Garden State's lead. Both state and federal proposals to allow sports betting have already increased since the start of 2017 and states like Delaware, Mississippi and Nevada already allow bets to take place.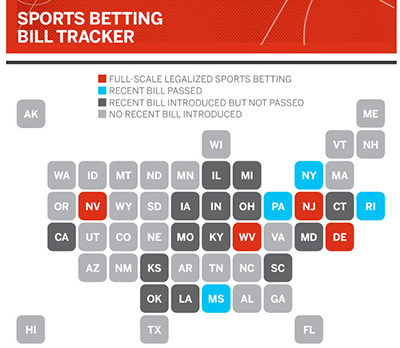 To measure the change in the landscape, ESPN Chalk ranked all 50 states and the District of Columbia in terms of how likely it is for each jurisdiction offer full scale legal sports betting and just how much tax you'll pay on your winnings. A brief synopsis for the active states is included, with updates to follow.
Explore Our Solutions
Discover how our technology solutions and software can help you streamline tax, stay compliant, and grow your business.
Browse All Solutions