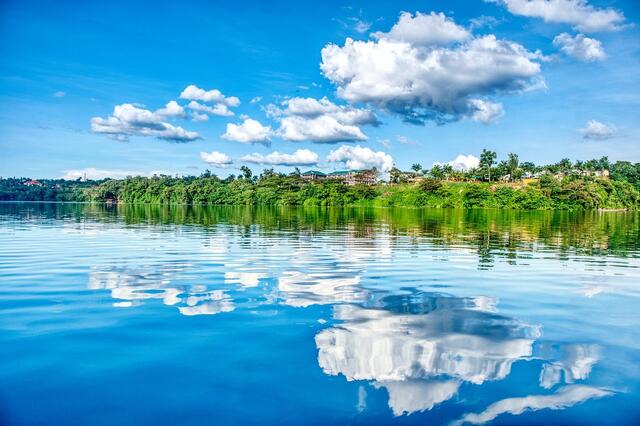 Uganda's plan to tax internet data usage
Foreign digital businesses already have the obligation to apply 18% VAT on their sales in Uganda. This is separate to July's proposed 12% levy.
Uganda is planning to introduce a 12% 'levy' on internet data usage from July 1 this year. 
The levy is a replacement for a much maligned over-the-top (OTT) tax on social media access that was introduced in the East African country back in 2018. The original source of information was the Uganda Ministry of Finance Twitter account on April 7. Preliminary government estimates indicate that the levy could recoup 451 billion Ugandan shilling (circa USD126.6million) in much-needed tax revenue. 
Uganda VAT: difficulties to comply
This latest taxation move comes amid a backdrop of confusion and frustration among foreign digital businesses that, from 2019, already have the obligation to collect and remit 18% VAT on their sales to customers in Uganda. This is completely separate to the proposed July 1 levy. 
The 2019 rules are particularly burdensome, we understand, when it comes to reporting with a requirement for extremely forensic detail (transaction-by-transaction reports) to be included. The rules apply to a range of digital services including (but not limited to) streaming, music, apps, films, e-books, and other internet services. 
In addition, there is a practical reality that the services of local tax agents must be engaged as only Uganda residents can access the VAT registration portal. This is despite the fact that the use of a local tax agent is not a requirement in law. For affected foreign digital businesses this adds complexity to having sales in Uganda. It is also not in line with the OECD's guidelines in relation to simplified registrations.
No DST plans in Uganda
In relation to Digital Services Tax (DST), there are currently no plans in Uganda to introduce such a direct tax. However, given the speed of DST adoption elsewhere on the African continent it may not be long before Uganda also reveals its plans for a DST. We will, of course, keep you updated on developments in Uganda.
Note: This article was published for the inclusion in a special Taxamo report on developments in Africa.
PLEASE REMEMBER THAT THIS INFORMATION HAS BEEN PROVIDED FOR INFORMATIONAL PURPOSES ONLY AND IS NOT PRESENTED AS SPECIFIC TAX OR LEGAL ADVICE. ALWAYS CONSULT A QUALIFIED TAX OR LEGAL ADVISOR BEFORE TAKING ANY ACTION BASED ON THIS INFORMATION. VERTEX INC. ACCEPTS NO LIABILITY FOR ANY LOSS RESULTING FROM ANY PERSON ACTING OR REFRAINING FROM ACTION AS A RESULT OF THIS INFORMATION.