The Latest Maneuver on the Digital Taxation Chessboard
Tax authorities are moving beyond their opening moves in a chess match that will decide where digital profits will be allocated – and taxed.
It says a lot for the growing buzz around digital taxation that it's getting picked up by the mainstream business press. A good example of this expanding awareness is contained in a Wall Street Journal article that looks at how the major players are recalibrating their strategies in light of the OECD's request for input on how best to address what it calls "the tax challenges of the digitalization of the economy." The OECD is looking to put together a plan by the end of 2020.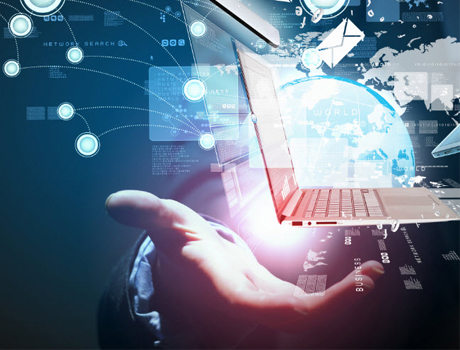 As Michael Bernard points out in a recent post, governments are searching for new ways to tap into the value generated by today's increasingly digital business environments. Not all of them are willing to wait for the OECD to take action. France – as George Salis reports – recently proposed a unilateral digital tax that the WSJ estimates could generate around US $565 million a year. "We know that it's because of the pressure at the national level that things are moving internationally," said a French official quoted in the article. "We want to keep that pressure up so things continue to advance."
The United States, in contrast, supports a multilateral approach and has proposed an alternative that focuses on all companies, rather than just digital ones. The article quotes Chip Harter, the lead U.S. negotiator: "The objective is to relieve some of the pressure from countries to take unilateral approaches."
The big digital-economy platforms have opposed unilateral digital taxation schemes. "We run the risk of weakening the standard rules of engagement that allow companies to work all over the world," Jennifer McCloskey, VP of policy for the Information Technology Industry Council, told the Journal. That said, several companies are changing their tax structures to declare more revenue, and therefore potentially more profit, in the countries where they do business.
The impact of these changes remains to be seen, however. With or without an OECD deal, the Journal sees one likely end game on the digital taxation chessboard: Big tech companies will pay more tax in countries where their users and customers live.
Please remember that the Tax Matters provides information for educational purposes, not specific tax or legal advice. Always consult a qualified tax or legal advisor before taking any action based on this information.
Explore more Resources from our Industry Influencers:
View Newsletter Signup
Global Tax Solutions: Improve Compliance for Your Business
Reduce risk and get the agility needed to support business growth with a scalable solution for VAT & GST determination.
LEARN MORE