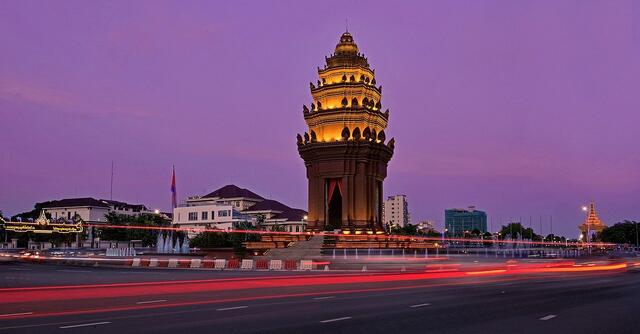 Cambodia reveals additional VAT requirements for foreign digital businesses
Cambodia has followed the path of its neighbours Malaysia, Singapore, and Thailand in taxing cross-border digital sales.
Cambodia has revealed its specific VAT rules on cross-border supplies by foreign digital businesses, including the need to apply for a 'digital license'.
In early 2021, Cambodia followed the path of its South-East Asia neighbours, Malaysia and Singapore (rules effective in both jurisdictions since January 2020) and Thailand, where a rule change came into effect in September 2021.
Cambodia's plans are contained in a recent Sub-decree no. 65 (dated April 8, 2021) and issued by the Royal Government of Cambodia on the implementation of VAT for foreign digital businesses or e-commerce. The new requirements (officially Prakas 542) complement the earlier sub-decree. Separately, the Khmer Times online reported that foreign digital businesses will also need to apply to Cambodia's Ministry of Commerce for a 'digital license' to operate in the country. Affected digital businesses will have to apply for the 'digital license' before December 1, 2021, to be compliant.
Some highlights of Cambodia's plan to tax foreign digital businesses:
Cambodia's standard VAT rate (which we understand is to be applied) is 10%. 
There is no implementation date mentioned in sub-decree 65, but in article 8 of the sub-decree it is stated that the implementation procedure will be issued by the Ministry of Economy and Finance (MEF).
We understand that while registration will follow existing procedures it may trigger a requirement to create a local Cambodia entity for affected digital businesses. Such a move may create permanent establishment and corporation tax implications on businesses that register. This, of course, is not in line with OECD recommendations where a simplified registration system is recommended without the need to set up local entities. This element of registration is still unclear. However, based on article 4, the registration is only for VAT collection. 
While the sub-decree focuses on business-to-consumer (B2C) transactions there is also mention in the sub-decree of a reverse charge mechanism for business-to-business (B2B) supplies.
Cambodia's sales registration thresholds are applied based on self-assessed categories: small, medium and large. It remains to be seen whether these thresholds are applied to foreign digital businesses or if a new threshold level is created if at all. 
This helpful update from Acclime in Cambodia also lists the type of transactions that will be affected. They include, among others, electronic downloads (e.g. software), application hosting, provision of customer support from offshore, online shopping and web-based broadcasting.
Cambodia VAT on foreign digital businesses
According to the Khmer Times, Cambodia's government has been mulling over such a move to tax digital services by foreign businesses for some time. 
The government aims to collect tax from these businesses that are currently not registered in Cambodia and therefore have no VAT obligations. By placing the obligation on such digital businesses to register and then collect and remit VAT on their sales to customers in Cambodia the government expects a significant revenue boost.
As a consequence of the COVID-19 pandemic the number of internet users increased dramatically in 2020. The Khmer Times article states that "more than 16 million people, including mobile and fixed internet users, were registered as internet subscribers last year, a year-on-year increase of 40 percent." For context, the population of Cambodia is also 16 million. 
Acknowledgement: With thanks to Hugh Darwell and team at Acclime Cambodia.
PLEASE REMEMBER THAT THIS INFORMATION HAS BEEN PROVIDED FOR INFORMATIONAL PURPOSES ONLY AND IS NOT PRESENTED AS SPECIFIC TAX OR LEGAL ADVICE. ALWAYS CONSULT A QUALIFIED TAX OR LEGAL ADVISOR BEFORE TAKING ANY ACTION BASED ON THIS INFORMATION. VERTEX INC. ACCEPTS NO LIABILITY FOR ANY LOSS RESULTING FROM ANY PERSON ACTING OR REFRAINING FROM ACTION AS A RESULT OF THIS INFORMATION.