Vertex Honors Five Tax Technology Innovators
Congratulations to Air Liquide, Redbox, Summit Electric Supply, Walmart and Xcel Energy for leveraging Vertex tax technology to achieve important business goals! We're proud to recognize these companies as tax innovators for their unique approaches to solving complex business and tax challenges.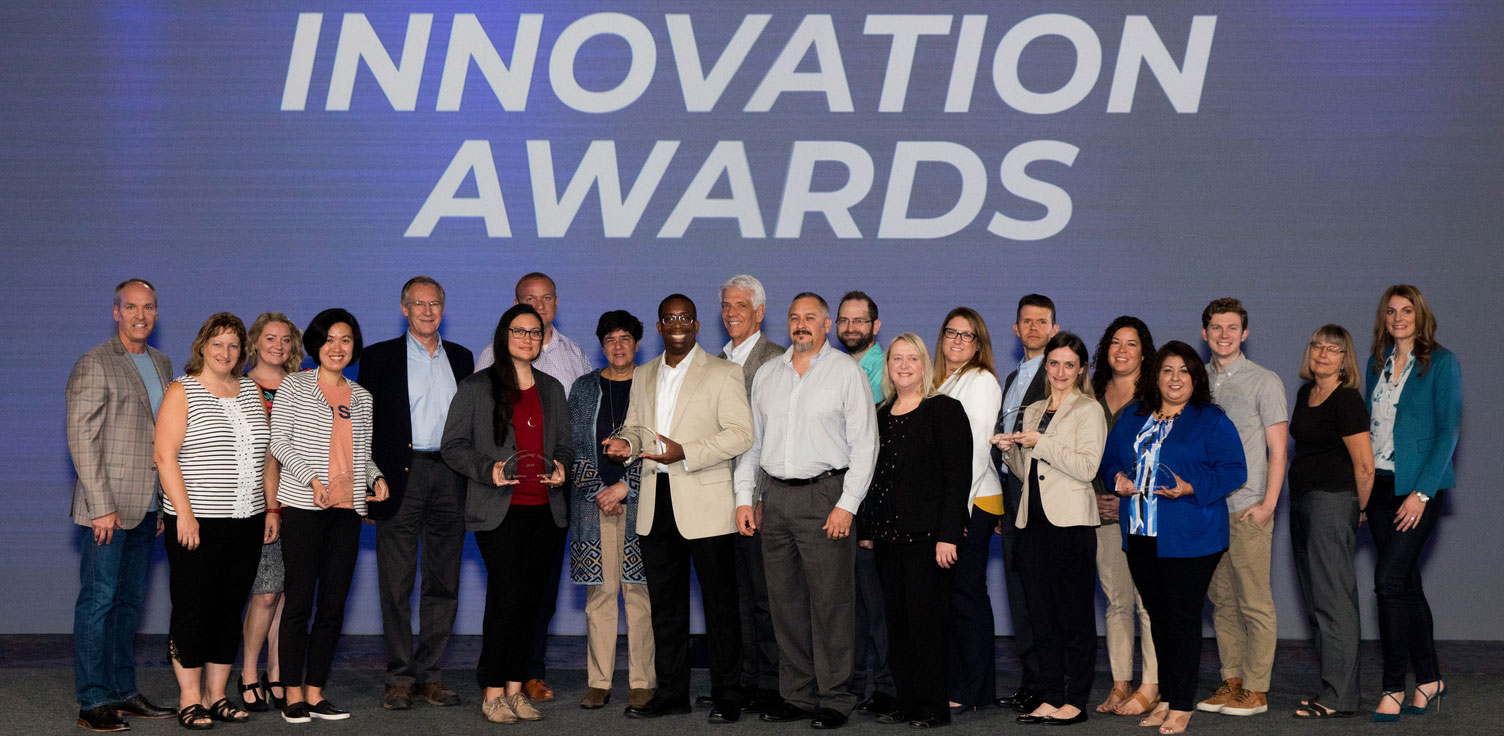 From legislative changes, to digital tax initiatives, businesses across the globe are faced with increasingly complex tax compliance hurdles. These five companies made unique use of our solutions to solve business challenges and enable tax departments to manage new requirements and work in alignment with broader business strategies. 
"As business change accelerates and tax complexity grows, our customers use Vertex solutions in creative ways to gain greater control of the entire tax lifecycle and deliver tangible results," said David DeStefano, Vertex president and CEO. "We are proud to see tax teams add strategic value to organizations through our technology and services."
The Innovation Awards were presented at our annual conference for corporate tax and technology, Vertex Exchange. These awards hold deep meaning to us here at Vertex, as innovation in the pursuit of continuous improvement is one of our enduring values.
Congratulations again to the honorees! You can read more here about how Vertex solutions helped to create tax efficiencies that positively affected our clients' businesses.
Please remember that the Tax Matters provides information for educational purposes, not specific tax or legal advice. Always consult a qualified tax or legal advisor before taking any action based on this information.
Explore more Resources from our Industry Influencers:
View Newsletter Signup
Explore Our Solutions
Discover how our technology solutions and software can help you streamline tax, stay compliant, and grow your business.
Browse All Solutions