The Elements of Effective Performance Reviews
"Write with nouns and verbs, not with adjectives and adverbs. In general … it is nouns and verbs, not their assistance, that give good writing its toughness and color."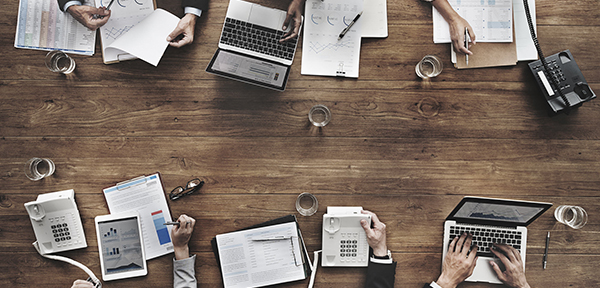 William Strunk Jr. and E.B. White dispense advice in The Elements of Style, their iconic guidebook on writing that most editors still revere. Those lines also offer valuable guidance for tax leaders as performance appraisal season approaches. As a former tax executive who participated in numerous performance reviews, on both sides of the desk, I cannot overstate the value of deploying strong verbs to describe achievements. In fact, nearly all the words I've see CFOs use to describe highly effective tax leaders are verbs, such as:
Align;
Influence;
Educate;
Add (value);
Transform;
Educate; and
Control (risk)
Adapt
If you're a rising tax leader, consider how these and similar verbs can be used to describe your actions over the past year or quarter. If you're a tax executive, consider framing your achievements in a similar way before meeting with your CFO, CEO and/or board. From a succession-planning standpoint, tax executives should also consider encouraging their direct reports to use compelling verbs so they're ready to think, speak and operate in a more strategic manner prior to ascending to the head seat.
CFOs are expecting more from tax chiefs than ever before, according to Deloitte research published earlier this year. The enticingly named report, "What CFOs Want from Chief Tax Officers," describes the priorities CFOs hold for their tax functions.
As expected, these priorities relate to how tax functions deploy leading technology, transform their functions and manage risk; however, CFOs also place significant emphasis on how tax leaders communicate tax matters to them and the organization, as well as how they groom future tax leaders.  CFOs want their tax chiefs to explain the tax value proposition clearly, so they can communicate it to the organization at large and to the board. Finance chiefs also expect tax leaders to invest their time and smarts developing in-house talent, including their potential successors.
Focusing on the specific language current and future tax leaders use to describe the value they add to the tax function and the business represents a concrete action tax executives can take to help CFOs address their priorities.
Please remember that the Tax Matters provides information for educational purposes, not specific tax or legal advice. Always consult a qualified tax or legal advisor before taking any action based on this information.
Explore more Resources from our Industry Influencers:
View Newsletter Signup