When it's Time to Upgrade E-Commerce Capabilities
There are a couple of common reasons why business-to-consumer (B2C) and business-to-business (B2B) companies across most industries decide to upgrade their e-commerce capabilities. There are also specific challenges project teams should address when implementing these upgrades.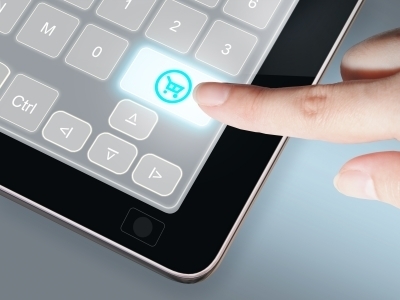 Outdated technology marks one of the most common drivers of e-commerce process and technology improvements. In some cases, upgrades to information systems and applications e-commerce platforms integrate with drive the need for these upgrades. For example, an existing e-commerce system may not easily integrate with a newly upgraded ERP system. Another driver of these investments pertains to continuous improvement: Once a company has foundational e-commerce functionality in place and working smoothly, it makes sense to add more capabilities, such as a mobile sales channel that can enhance the customer experience and drive profitability.
Regardless of the motivation, there are several important factors that help ensure the success of an e-commerce platform upgrade. These include:
A large and varied project team: We find that successful e-commerce implementations and upgrades tend to be owned and driven by the marketing function as opposed to the information technology function. IT should be heavily involved, as should representatives from shipping, fulfillment, customer service, tax and other functions that affect the customer experience, but marketing's project leadership tends to keep these efforts sufficiently business-focused.
A comprehensive understanding of the project: The project teams should clearly understand the breadth of functionality that a new e-commerce platform offers, as well as all of the processes and technology integrations required to enable that functionality. Documenting these requirements helps ensure the right people are involved in the project precisely when their expertise is needed.
Clean data: Data hygiene issues and data inconsistency are super common problems that need to be identified and addressed quickly. It's far more cost-effective to address data issues early in the project as opposed to letting them linger until the testing phase.
A trusted partner: At the risk of sounding self-serving, it helps to work with a partner who understands your business and possesses deep e-commerce expertise. You're busy enough running your company without trying to get up to speed on the technical aspects of e-commerce systems and integrations.
Finally, we've found that it's extremely helpful to identify which individual employees are responsible for different aspects of the e-commerce system. Identify your operations expert, your marketing expert, your tax expert and your data technology expert – and make sure they document the processes they're responsible for. That way, you're not as risk of losing too much tribal knowledge if they win the lottery and walk out the door.
Please remember that the Tax Matters provides information for educational purposes, not specific tax or legal advice. Always consult a qualified tax or legal advisor before taking any action based on this information.
Explore more Resources from our Industry Influencers:
View Newsletter Signup
Explore Our Solutions
Discover how our technology solutions and software can help you streamline tax, stay compliant, and grow your business.
Browse All Solutions