2021 SAPinsider Trends in Tax Benchmark Report

As global e-commerce transactions continue to grow and organizations integrate digital business activities with their existing operations and ERP systems, the end-to-end indirect tax process is becoming more complex and costly to manage. The complexity increases when supply chains extend across borders, as indirect tax calculation and reporting can vary from one transaction to another. To avoid financial risks, penalties, and supply chain disruptions, organizations must calculate indirect taxes efficiently and accurately. Regulatory updates specific to indirect tax calculation and compliance, such as first-time-right mandates, require organizations to modernize tax functions and replace certain manual processes with indirect tax process automation.
In Q4 of 2021, SAPinsider surveyed its members to understand the top challenges and pain points that are affecting tax and IT professionals. The data collected showed tax determination (56%), indirect tax reporting (47%), trust in the data (39%), and ERP application integration with global tax engine (32%), as the top areas of consideration in organizations' digital tax strategies.
Download this report to:
Learn the challenges that your peers are facing in tax, and how they are successfully overcoming these challenges
Discover the strategies they are using to optimize tax and automation, and the results they are experiencing
Understand the latest trends in tax, and what is driving the adoption of tax automation solutions
Fill out your information below to access the report.
Trends in Tax Talk with Vertex, DMA, Siemens, and SAP
Plan for an integrated digital tax strategy that will scale and grow with your business with this on-demand webinar.
Our Alliance with DMA, Inc.
Explore our alliance with Ducharme, McMillen & Associates, Inc. — a leader in solving corporate tax challenges for companies throughout the US and Canada.
LEARN MORE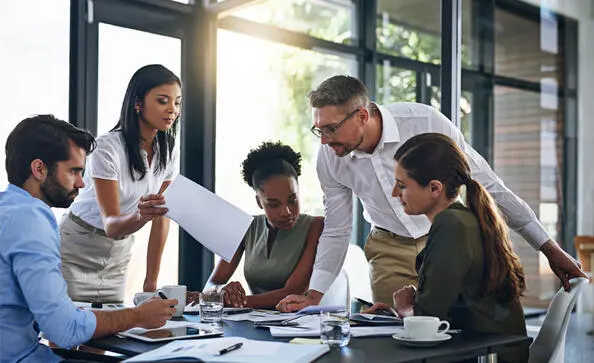 Learn about our SAP Partnership
We've partnered with SAP for over 25 years, enabling over 900 mutual clients to benefit from automated tax solutions that enable more accurate and consistent taxation across the enterprise and around the world.
Learn More