A Closer Look at the NOMAD States
Only five states in the U.S. don't have state sales tax ― the NOMAD states.
The NOMAD states
Each state in the United States has a state sales tax except the "NOMAD" states ― New Hampshire, Oregon, Montana, Alaska, and Delaware. Read this infographic to learn more about these five states: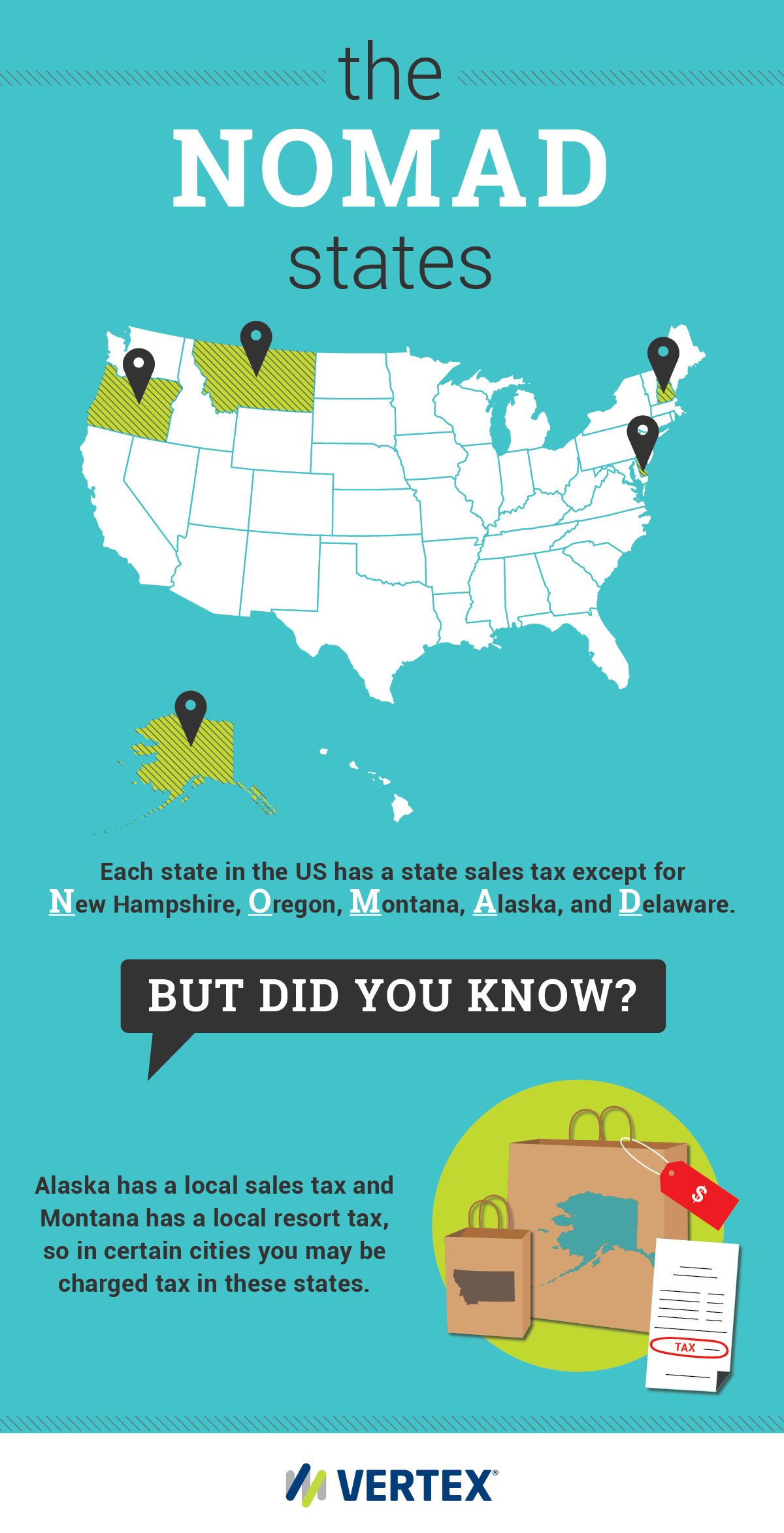 Local taxes in the NOMAD states
Even though the NOMAD states don't have a state sales tax, Alaska has a local sales tax and Montana has a local resort tax, so in certain cities you may be charged tax in these states.
Explore Our Solutions
Discover how our technology solutions and software can help you streamline tax, stay compliant, and grow your business.
Browse All Solutions