Real-Time VAT Validation on Invoices in SAP Ariba
Watch our webcast created alongside the UK & Ireland SAP User Group (UKISUG)
Real-Time VAT Validation on Invoices in SAP Ariba
Fill out the form below and your on-demand webcast will begin to play.
About the Webcast
View our webcast to find out how Vertex can reduce your VAT risk in SAP Ariba by:
Validating your vendor's VAT treatment to increase VAT compliance in real-time.

Increasing transparency within the procurement process during the requisition and invoice reconciliation stages.
Speaker: Andrew Hallsworth | Vertex Solution Specialist | 20+ years experience in VAT & GST risk management
About UK & Ireland SAP User Group (UKISUG)
UKISUG is a not for profit organisation for all SAP software users in the United Kingdom and Ireland. UKISUG is funded and run by the members, for the benefit of the members. Today, this user group has more than 600 organisations comprised of over 5,000 professionals. Read about the benefits of UKISUG and how to become a member.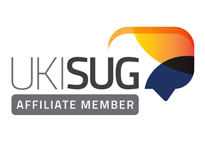 Explore our partnership with SAP and integration with SAP Ariba.
Value Added Tax: Challenges & Solutions
Resources designed to help you better understand VAT processes and how a tax technology solution can tackle even the most complex VAT challenges faced by businesses across the world.
Explore Resources