Webinar: Enhancing VAT processes in SAP S/4HANA
Oct 24, 2019
Vertex will be hosting a webinar for the UK & Ireland SAP User Group focused on enhancing VAT Processes within SAP S/4HANA to increase accuracy and compliance.
About the Webinar
As VAT complexity increases, tax departments are having to do more to manage risk with fewer resources while also supporting business growth into new product lines, new channels, and new markets. How can businesses improve tax accuracy, reduce risk and enable business growth?
Join our webinar to explore the challenges that corporate finance and tax departments face, and the value of integrating a tax engine to SAP S/4HANA to support global indirect tax requirements.
Time: 14.00 BST / 15.00 CEST
Speaker: Donal Colbert, EU Practice Leader, Vertex Inc.
Donal has worked for more than 20 years in the field of Indirect Tax - in consulting at Meridian and PwC, in the industry with EMC and Dell Corporations, and with the Toyota F1 Team.  In his in-house role, he has also been engaged in implementing, operating and maintaining Vertex O Series in 45 international VAT / GST jurisdictions.  Donal currently leads the European Consulting practice within Vertex.
About UK & Ireland SAP User Group (UKISUG)
UKISUG is a not for profit organisation for all SAP software users in the United Kingdom and Ireland. UKISUG is funded and run by the members, for the benefit of the members. Today, this user group has more than 600 organisations comprised of over 5,000 professionals. Read about the benefits of UKISUG and how to become a member.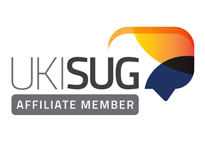 Learn more about this webinar and see how to reserve your place.
Explore our partnership with SAP and integrations with SAP S/4HANA and S/4HANA Cloud.
Learn about our SAP Partnership
We've partnered with SAP for over 25 years, enabling over 900 mutual clients to benefit from automated tax solutions that enable more accurate and consistent taxation across the enterprise and around the world.
Learn More