Three sectors driving the multi-billion eLearning phenomenon
In less than two decades eLearning has revolutionised how we receive knowledge and improve skills: producing an industry will soon be a $250 billion market.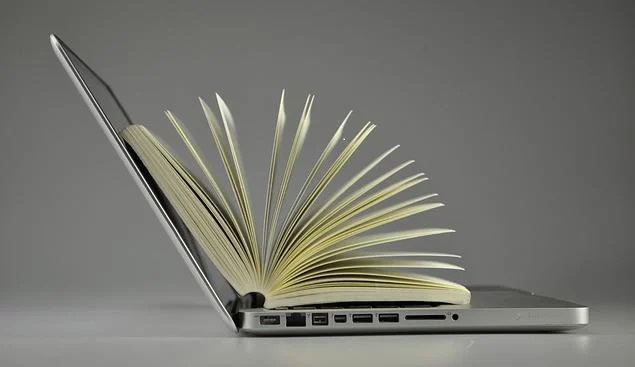 In less than two decades eLearning has revolutionised how we receive knowledge and improve skills: these needs are combining to produce an industry that within a decade will become a $250 billion market.
Forbes have estimated that the 2015 global eLearning market is worth $107 billion. Others have predicted that the industry will grow at 10% per annum, to be worth a whopping $243.8 billion by 2022. A simple Google search will unveil a plethora of reports and predictions, all estimating a marketplace growing in the billions. It's big, and it's only getting bigger.
The eLearning industry is achieving this growth as it is convenient for users; it is of relatively low cost, and there are few restrictions to taking part (only an internet connection and your own interest is required).
Prior to 1999 this industry simply did not exist. The perfect storm of improved internet speeds, the development of cloud computing technology, and the constant yearning for self-improvement have combined to feed this industry's rapid growth.
Within the industry, there are key sectors that are augmenting and accelerating this growth.
1. Traditional educators
The success of online eLearning courses has led to the development since 2012 of the MOOC (Massive Open Online Course) phenomenon. MOOCs are offered over the internet and there is no limit to participation: zero restrictions.
Currently 8% of US companies use MOOC courses.
At the start most of these MOOCs – supplied by the likes of Udemy, Coursera, Udacity, and edX – were free, but as the market matures these platforms are delving into the 'freemium' model. Udacity, for example, no longer grants free certificates. Udacity also offers specialized one-to-one courses which also attract a charge.
These models will, no doubt, become more popular as these platforms search for new revenue streams.
Universities across the globe have also embraced the innate power of eLearning.
We're talking all universities here including Ivy Leaguers, Harvard and MIT (they founded the edX platform, a not-for profit organisation that offersfree online courses and classes with the goal of expandingaccess to education for everyone) as well as Oxford University Press.
Learn something new. #MakeLifeBetterIn3Words pic.twitter.com/59qizaUG2P — edX (@edXOnline) August 18, 2015
Another company that is an example of the growing interest in online education is Coursera. It's slogan is: "We provide universal access to the world's best education."
Coursera provides a platform for universities to offer online classes. It recently raised $49.5m in funding , with an eventual funding target of $60m.
The company offers 1,100 courses to 15 million users dotted across the globe: 1 million alone in China and India. This merely illustrates the global nature of eLearning and the fact that it is border-free.
Lets leave this sector with this quote from Anant Agarwal, CEO of edX: "By 2020, at least a dozen universities around the world will give university degrees with 100% content on MOOC."
Food for thought.
2. Self-paced learning
Another glaringly obvious advantage for the millions of eLearning users across the globe is the fact that they can augment their skillsets at anytime and from anywhere. You decide when, where, and how. This has led to huge growth in the self-paced learning sector within the broader eLearning industry.
Self-paced eLearning does exactly what it says in the tin, users dictate how they advance through a particular course which is tailored to their own needs.
A recent Docebo report showed that the worldwide market for this sector will be worth $51.5 billion by the end of 2015, up from $35.6 billion in 2011.
Industry analysts have forecast that this sector is set to grow at a compound annual growth rate of 9.79% over the period 2014-2019.
In Asia, for example, this sector is proving to be particularly popular. According to an Ambient Insight report Asia is set to generate the second-highest revenues for self-paced eLearning after North America between 2013 and 2018. The growth rate is 8.9% and self-paced eLearning revenues in Asia will reach $12.1 billion in 2018, up from $7.9 billion in 2013.
3. Children (K-12)
It's not just higher level, university-esque, courses that use eLearning as the platform for global growth. These courses are aimed at the adult learner keen to improve their skillset and knowledge base.
The K-12 group have also embraced eLearning, especially in the e-tutor segment. The e-tutor targets home-schoolers, athletes and performers, international students, the health-impaired and those who want to refresh their educational skills.
With high growth comes tax implications for the eLearning industry
A tax bill can usually reflect a company's success, if you want to look on the bright side. When it comes to taxation for those stakeholders in the eLearning industry there is the added complexity of new rules being rolled out across the world. These new digital tax rules target services supplied to end users, they are business-to-consumer (B2C) taxes. The eLearning industry is at the forefront of this type of digital service and will therefore come under the umbrella of these taxes.
For those stakeholders it is crucial to be aware of the taxation treatment across the globe of eLearning services.
The key question is: how are the courses supplied to the consumer?
Let's take the EU VAT rules on the cross-border supply of digital services which came into effect on January 1, 2015.
The eLearning industry comes under the scope of these new rules courtesy of the following legislative clauses ( point 5 of Annex II to Directive 2006/112/EC to be precise):
The supply of distance teaching:
Automated distance teaching dependent on the Internet or similar electronic network to function and the supply of which requires limited or no human intervention, including virtual classrooms, except where the Internet or similar electronic network is used as a tool simply for communication between the teacher and student;
Workbooks completed by pupils online and marked automatically, without human intervention.
A digital service is where the service is provided fully automated, or with no, or minimal, human intervention. That phrase "no human intervention", or without human intervention, is one that appears regularly in the EU VAT legislation.
Effectively, if there is any automated supply of an online class then that will be deemed as a service under the 2015 rules and thus subject to taxation based on where the consumer of the class is based.
Courses supplied in real-time with a live instructor (type C above) do not come under the remit of these new EU VAT rules. This is because there is deemed to be sufficient human intervention in the supply of a live online course for it not to be classified as a digital service.
Once it is established that the supplier of an eLearning course must apply VAT then the next step is to identify the location of the consumer. VAT is applied based on the consumer's location. For example, if a UK eLearning course is downloaded by a German consumer then German VAT (currently 19%) applies.
The supplier of the service, in turn, will have to prove this location by collecting two pieces of evidence and apply the correct VAT rate.
Companies that supply eLearning services will be affected. The location of the company is no longer relevant, these new VAT rules are only concerned with the location of the consumer.
The new rules apply to all eLearning services supplied as ebooks, MP3 audio files, PDFs, or recorded online courses.
In short: recorded and pre-packaged material is under the scope of the new EU VAT rules while live eLearning classes are not targeted.
A global classroom
The eLearning process is now impacting all our lives, from kids to adults.
And, all for the better as it offers those without significant financial support an opportunity to broaden their horizons leading to better skills and a greater chance of accessing improved employment opportunities.
The eLearning industry is breaking down barriers and turning the globe into one big classroom.
PLEASE REMEMBER THAT THIS INFORMATION HAS BEEN PROVIDED FOR INFORMATIONAL PURPOSES ONLY AND IS NOT PRESENTED AS SPECIFIC TAX OR LEGAL ADVICE. ALWAYS CONSULT A QUALIFIED TAX OR LEGAL ADVISOR BEFORE TAKING ANY ACTION BASED ON THIS INFORMATION. VERTEX INC. ACCEPTS NO LIABILITY FOR ANY LOSS RESULTING FROM ANY PERSON ACTING OR REFRAINING FROM ACTION AS A RESULT OF THIS INFORMATION.