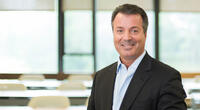 Michael Davis
Chief Tax Strategy Officer
Michael Davis is the Chief Tax Strategy Officer responsible for advancing the company's business and technology strategies to enable next-generation corporate tax transformation.
Michael joined Vertex from Nestlé Holdings, Inc. where, as Vice President and Corporate Officer, he had extensive experience in tax planning, compliance, audit controversy, provision, and operations, as well as tax data management.
During his career at Nestlé, he led the team that built the first digital corporate tax department, which has been recognized for its industry-leading best practices for automation and standardization of global platforms.
Michael holds a B.S. in finance from the University of Bridgeport; and an MBA in accounting and Post Graduate Certificate in taxation from the University of New Haven. He is also a member of the Business Advisory Council and executive director of the Executive MBA (EMBA) program at the University of New Haven.