Skipping the Line? Skip the Bag Instead
Gradually, plastic bags became the norm. Earth Policy Institute states that over one trillion plastic bags are used every year — that's two million every minute! Even worse, the energy required to make twelve plastic shopping bags could drive a car for a mile. 
How can we solve this issue affecting our environment?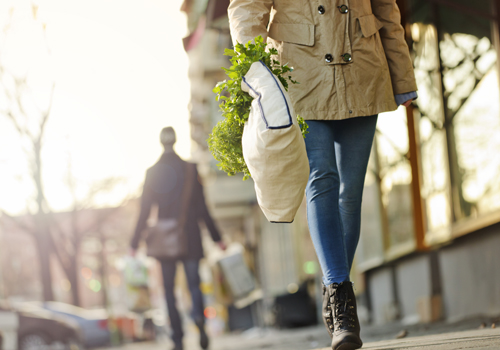 According to U.S. News and World Report, Connecticut residents will now have to pay ten cents for single-use plastic bags at restaurants and grocery stores. This new law, which went into effect August 1, 2019, will serve as a transition until July 2021, when single-use bags will be banned in the state. This does not include bags used for meat, produce or dry cleaning.
In 2014, California became the first state to ban single-use plastic bags for large retailers. Next up was New York in 2019. Hawaii hasn't passed a state ban just yet, but every county bars them. Another group of large U.S. cities including Boston, Seattle and Los Angeles have also enacted plastic bag bans.
What's Your Tax Complexity?
Evaluate your current sales and use tax readiness in light of the recent Supreme Court ruling in South Dakota v. Wayfair.
Take Quiz