New Sales Tax Landscape for Online Sellers
The recent U.S. Supreme Court ruling in South Dakota v. Wayfair overturning the long-held Quill decision will dramatically change the landscape for online sellers when it comes to sales tax. It's likely that the states will now increase their efforts to collect sales tax on online sales. Take the quiz below to see if it's time to automate your end-to-end sales tax process.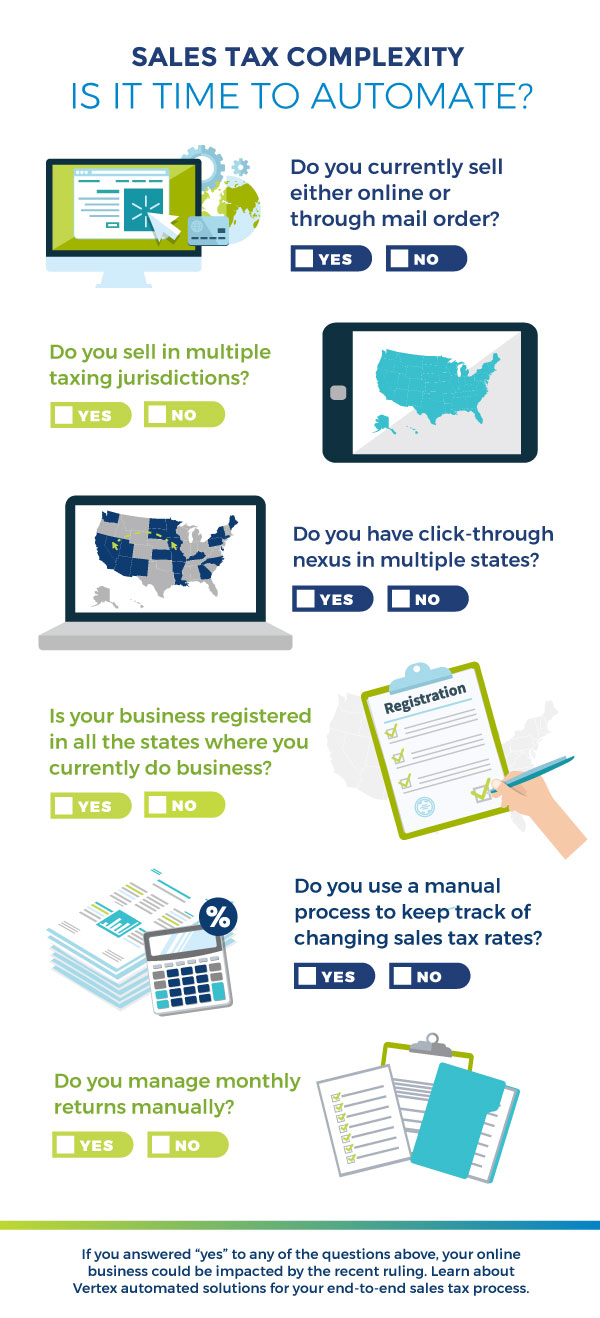 South Dakota v. Wayfair, Inc. Knowledge Center
Members of our Chief Tax Office have shared their insights and addressed frequently asked questions through blog posts, webcasts, podcasts, and panel discussions.
Explore Resources