A new law in the Granite State takes a hard stance against Wayfair, raising the question of whether other non-sales tax states – Alaska, Delaware, Montana, and Oregon – will follow suit.
State Protection for Online Sellers
In July, New Hampshire finalized Senate Bill 242, legislation that prohibits "foreign taxing jurisdictions" (i.e., tax authorities located outside of New Hampshire) from imposing sales and use tax collection requirements on New Hampshire businesses without first providing written notice to the New Hampshire attorney general. The new law tasks the New Hampshire Department of Justice with determining whether the laws of the foreign taxing jurisdiction are "unconstitutional" because they create an undue burden on the state's retailers. It also prohibits New Hampshire online retailers from providing any customer or sales information to outside tax authorities.
While the other non-sales tax states have yet to signal whether they plan to pursue similar legislation, they likely share a similar desire to protect their own online sellers to what the New Hampshire legislation describes as "assertions by thousands of foreign taxing jurisdictions of various collection and remission requirements on remote retail businesses that were previously protected by the longstanding physical presence rule."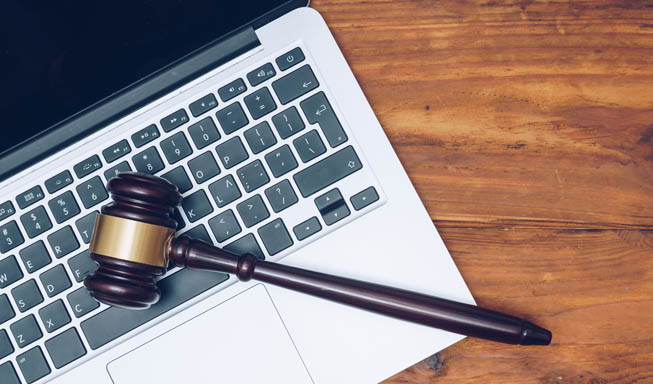 New Hampshire's Governor is Ready for the Challenge 
It also remains to be seen, as this RSM analysis notes, whether states with post-Wayfair sales tax rules may challenge New Hampshire's law in state or federal court. For his part, New Hampshire Governor Chris Sununu appears ready for any and all challenges "As Governor," he asserted in a press release announcing the legislation's passage, "I am going to do everything in my power to fight any attempt to force New Hampshire's businesses to collect out of state taxes in violation of the United States or New Hampshire Constitutions."
If you dig into the final legislation, Sections VI and VII are worth a look. These passages describe two ways New Hampshire differs from other states, including those that do not collect sales tax.
First, New Hampshire adopted a consumption tax imposed on the retailer, not the consumer, thereby rejecting undue administrative burdens of traditional sales and use tax and third-party collection requirements.
Second, New Hampshire states it has a "compelling governmental interest in providing for the continuing protection of these retailers, especially relatively small retailers, from any unlawful imposition of the burden of compliance with sales and use tax requirements for out of state sales. Since the state does not have a sales tax, the cost to its retailers to comply with post-Wayfair rules is disproportionately negative and New Hampshire believes it's paramount to protect their interests.
Explore more Resources from our Industry Influencers:
View Newsletter Signup
Vertex Products & Services
Make tax a seamless part of your business transactions with trusted products and services that combine data, analytics, and expertise.
Browse All