Increases in Online Retail Sales
U.S. online retail sales are projected to grow 57% by 2018 with the e-commerce accounting for an estimated 11% of total retail sales.
Streamline your shopping cart experience with Vertex Inc. and brace your business to thrive in a booming e-commerce economy.
Stop by booth #1931 at IRCE 2015 to learn how Vertex Inc. puts the power of sales tax calculations and returns in a single solution for online retailers.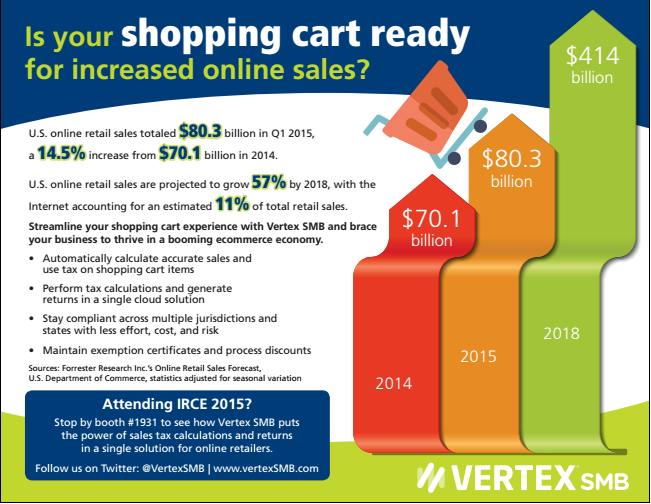 Explore Our Solutions
Discover how our technology solutions and software can help you streamline tax, stay compliant, and grow your business.
Browse All Solutions