How Tax Technology Tames Wayfair: An IDG Podcast featuring Vertex
Thanks to last June's momentous Wayfair ruling by the U.S. Supreme Court, states' rules for remote seller nexus continue to change. To keep up-to-date on the latest details, check out the Vertex State Sales Tax Changes Guide.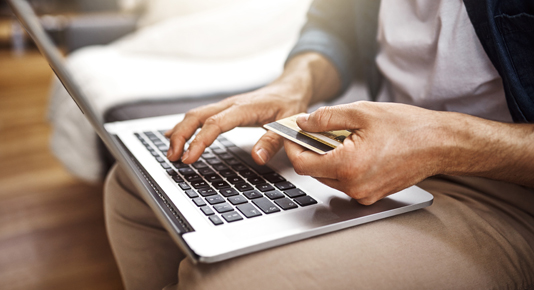 To keep up to speed on ways to comply with new sales tax rules, check out this IDG podcast, which provides a great starting point. The interview, conducted by IDG's Joan Goodchild, features Vertex experts Michael Bernard, chief tax officer-transaction tax, and Nancy Manzano, tax director in the Chief Tax Office.
The Wayfair decision "overthrew about 50 years of precedent that the court had established as it related to online sellers," Michael explains. "Essentially, the decision that the court came to was that a virtual storefront is now the same as a physical store front."
Complying with sales and use tax rules "has just become much more complex for businesses," Nancy adds. "First and foremost, it's important that businesses begin to familiarize themselves with the economic nexus rules and the effective date rules on a state-by-state basis, and then begin to figure out where they need to start complying."
The podcast provides some on-point advice on how to do that, with a look at the impacts on companies' financial statements and data management processes, as well as the challenges around invoicing and customer awareness. It also delves into the most important features tax technology solutions should contain to help address new sales tax compliance challenges, including:
Calculation engines that cover the state, county and city levels, as well as special fees that may apply in specific industries, such as equipment leasing and electronics;
Exemption certificate management and resale certificate management; and
Modules to handle sales and use tax on products returned by customers.
Please remember that the Tax Matters provides information for educational purposes, not specific tax or legal advice. Always consult a qualified tax or legal advisor before taking any action based on this information.
Explore more Resources from our Industry Influencers:
View Newsletter Signup
Vertex Products & Services
Make tax a seamless part of your business transactions with trusted products and services that combine data, analytics, and expertise.
Browse All