Extending Our Enterprise: Vertex's Global Day of Service
Our core values reflect a respect for all people. We continually express this respect in all aspects of our performance, the many and diverse collaborations we engage in and the integrity we demonstrate in all of our interactions, including the support we offer the communities in which we live and work.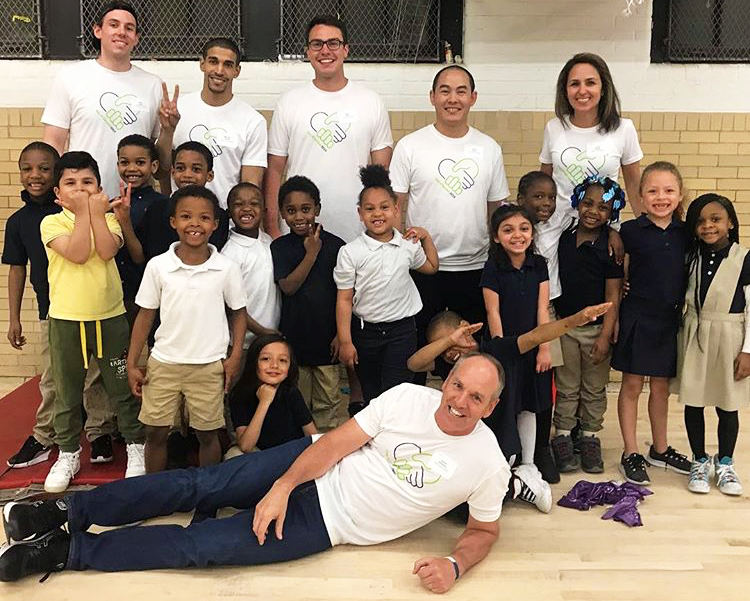 Our work with Big Brothers Big Sisters, Breastcancer.org, the Patriot Foundation and the American Heart Association, as well as a donation matching program for employees, shows that our unique approach to living our values is not limited to the confines of our offices. I'm excited to announce that this year, Vertex has extended our enterprise – and our values – by launching a new tradition designed to elevate our philanthropic work and community engagement to a higher level.
On April 23, our employees around the world engaged with their communities through a wide range of volunteer endeavors as part of our inaugural Global Day of Service.
Vertex employees in the U.S., Europe and Brazil participated in school and park clean-ups, programs with Ronald McDonald House Charities, STEM-instruction sessions at local schools, volunteer activities in animal shelters and much more. I thoroughly enjoyed volunteering with some of my colleagues in Philadelphia's Henry Houston School and making improvements that are intended to enhance learning. In addition to the wide range of activities our office-based employees coordinated, our remote associates worked with local charities of their choosing. We also temporarily transformed our headquarters in King of Prussia, Pennsylvania to a staging center where employees packaged care kits for schools, hospitals, pet shelters, veterans and other charitable organizations in shifts.
The Vertex Global Day of Service represents a fulfillment of our commitment to serve with distinction in every facet of our performance. We do this every day with our customers and employees, and we're proud to now extend this tradition of serving more organizations in the communities where we live and work.
Please remember that the Tax Matters provides information for educational purposes, not specific tax or legal advice. Always consult a qualified tax or legal advisor before taking any action based on this information.
Explore more Resources from our Industry Influencers:
David DeStefano
View Newsletter Signup
Join Our Team
Vertex is looking for passionate go-getters to join our team. Define and maximize your potential doing work that you truly love.
Explore Opportunities