Connected cars and potential tax implications
The connected car of the not-too-distant future will be a revenue-generating machine on wheels: with data at its epicentre. This transmission of data, given global trends, will also lead to tax burdens.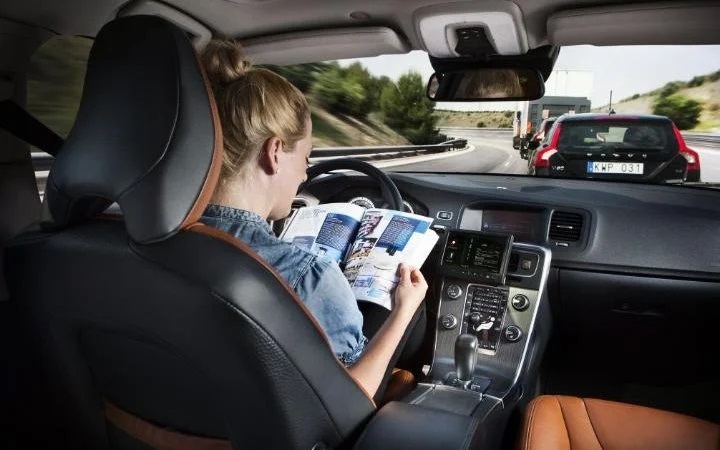 The connected car of the not-too-distant future will be a revenue-generating machine on wheels: with data transmission at its epicentre. This movement of data will, given global trends, lead to burdens for owners of the potentially lucrative connected car platform as tax architects continue to recalibrate systems to account for the evolving digital economy.
Understanding the connected car
We have yet to truly get our head around the potential of the connected car. These mobile data platforms (a.k.a. cars) will communicate with other vehicles and other entities, such as the road infrastructure, to create a safer and more intelligent system. With the impending arrival of 5G internet technology (explored later in this piece), the connected car will revamp the automobile industry. But what about all that data that the connected car will produce and transmit? Today, where there is data there is a revenue stream and where there is a successful business model architects of tax systems quickly take note. An indication of the potential market at play here can be gleaned from Morgan Stanley's recent valuation of Waymo (the self-driving car division of Google's parent company Alphabet) at $70 billion.
It's not all plain sailing though. There are numerous battles within battles currently being waged around the connected car platform as the traditional car manufacturers (or OEMs, original equipment manufacturers) tussle with internet giants such as Microsoft, Google (Waymo), and Apple for control. Control of the connected car platform will mean direct access to the data that advertisers are lining up to take advantage of. Remember the connected car audience is one that was previously deemed unattainable, distracted as they were by, well, driving.
Key points
By 2020, Gartner estimates that a quarter of a billion cars on the road are going to be connected thanks to Internet of Things (IoT) technology
Connected car media could be worth USD$23 billion by 2019 according to GSMA, the mobile operators' industry body
PWC believe that the value of the connected car market will reach USD$120 billion by 2022
According to the U.S. National Highway Traffic Safety Administration (NHTSA), up to 80% of car accidents could be averted due to improved vehicle connectivity.
For car connectivity to thrive the rollout of 5G networks (slated for nationwide coverage in the U.S. by 2020) is a priority. 5G is expected to do for IoT technology as what 4G did for smartphones
The rolling data platforms of the future
Data is both valuable and risky. The next-generation vehicles on our roads will, effectively, be rolling data platforms. The data generated by the connected cars of the future will be a godsend for the automobile industry in relation to diagnostics, road infrastructure, and accident information. It will also be a boon for advertisers who will have a new timeslot (driving time) and a captive audience. On the downside the everyday risks associated with the transmission of data will move to the car, a major worry is that cars will be susceptible to hacking. Everything from your driving route to where you shop and refuel your vehicle will be exposed commercially. This exposure is a hacker's delight.
In the recent Google I/O conference the connected car was viewed as a "new opportunity for enabling a rich app ecosystem." The talk focused on recent Google developments, and also gave an insight into how Google (through Android Auto) viewed the connected car ecosystem, and how Google Assistant could be embedded "more deeply into cars."
Today, In-Car Entertainment (ICE) systems are ubiquitous. It's not just for radio purposes, the modern ICE is used for social media, web browsing, and video chatting. Hence the rise in popularity and rush to integrate with Apple's CarPlay and Google's Android Auto. The car of tomorrow will be like the smartphone of today.
Connected car media, e.g. mapping and music streaming services, could be worth USD$23 billion by 2019 according to GSMA, the mobile operators' industry body, quoted by the Financial Times.
The battle, however, is about the new car platform: who will own the platform? The original car-maker, or internet behemoths such as Apple and Google.
McKinsey & Company stated in their September 2016 report 'Monetizing car data' that the more we veer towards connected cars then we "progressively transform the car into a platform from which drivers and passengers can use their transit time for personal activities, which could include the use of novel forms of media and services."
Drivers now expect the entertainment offered in their cars to be on the same level as that of their smartphones. Your car will, effectively, become an extension of your smartphone. This transition from transport vessel to data platform is the battleground.
5G: the key to connected car ubiquity
Before we talk about cars becoming more like rolling smartphones, we need to discuss 5G. According to the mobile operators trade body, the GSM Association, the impending arrival of 5G "denotes a new era in which connectivity will become very fluid and very flexible. Networks will adapt to the application, rather than the other way round. Performance will be tailored precisely to the needs of the user."
Why is 5G so important for the connected car? Well, by 2020 it is expected that there will be 20 billion IoT devices in existence. These devices will battle, simultaneously, for internet space with most also operating in real-time as consumers demand more from the 'now economy'.
5G is the next generation mobile network that will enable much faster speeds for the transmission of data but it will also be the most scalable, and flexible, internet technology ever used. What does this mean? It means that IoT devices will only use what they need, when they need it rather than hogging internet space.
For the connected car, that will be continuously transmitting and receiving data for multiple reasons, the introduction and use of 5G is critical.
Bridging the gap between the traditional and digital car
As is the case with most industries today car-makers are battling to bridge the intersection between the traditional world of car production and the digital world of the connected car.
Back in 2013 Volvo's then CIO Klas Bendrik was adamant that forward-thinking manufacturers had already realized that the competitive advantage in the car industry lay in factors like the use of digital services in the connected car.
These services will include:
In-built communication with the road infrastructure and other entities for real-time traffic information and driving conditions. The industry term for this segment is vehicle to infrastructure (V2X) services
Internet-connectivity providing streamed in-car entertainment
The ability to book a repair via the car manufacturer's in-car system with dealers linked to their network
Updates on the car's condition, especially useful for Insurance companies, as well as notification of accidents in real-time (not caused by the connected car, of course!)
Communication with other vehicles: informing them of any change in driving conditions. This is termed vehicle to vehicle (V2V) communication.
Even in 2013, the major car companies realised that the consumer of the future was not going to be interested in engine size or car performance statistics. It was all about connectivity, data, and in-car infotainment.
Fast forward some four years to KPMG's 2017 Global Automotive Executive Summary and we find out that executives see ten times more revenue potential in connected cars than in the traditional automobile. An overwhelming majority of executives stated that future revenues will be derived from data shared by car owners. For this reason, there is a need to focus on information security and privacy. This focus should be one of the key value propositions in attracting future customers.
This is a point further embellished by PWC who state that: "Connected mobility can be broken down into three main categories: consumer services (internet- and cloud-based digital services adding to the driving experience, such as entertainment, e-commerce and navigation-related services); connected car packages (advanced functions to improve or manage the car's operation); and supply-side technologies (underlying systems connecting the car to the wider world)."
The potential taxation of connected cars
As the car of the future will be a data-generating platform on wheels it is safe to project that the eyes of tax authorities will be affixed on this new industry sooner rather than later.
Cloud-based digital services, such as those that will be utilised in the connected car, are already taxed across the globe. The taxation of data transmission, in the form of digital downloads and streaming, is the basis of evolving tax rules throughout the globe. Taxation systems are evolving to include cross-border cooperation and country-by-country reporting.
Will the connected car platform evolve into an App Store or Google Play for automobiles? Time will tell. The contracts between the connected car platform, IT providers, and mobile operators will also be of interest, as will the licensing agreements around connected car technology.
On the future of fleet car taxation, PWC's Alexander Unfried response here: when asked what elements will impact car taxation in the upcoming years is of particular interest? "It is estimated that by 2020, four of every five new vehicles manufactured will be wirelessly connected to the Internet. Real-time connectivity between car, driver and a whole host of partners – such as insurance providers, fuel companies, OEMs, retailers and tax authorities – is a very real possibility. The concept of taxing drivers based on distance travelled is, therefore, likely to be an appealing alternative model for governments to consider. And the data transmitted by the connected car makes this possible."
Whatever the model, one of the certainties is that it will attract the focus of tax authorities. Taxation systems across the globe are in a state of flux as they evolve to be fit for purpose when dealing with digital economy activity. This evolution will continue as the connected car revolution revs up in the years to come.
PLEASE REMEMBER THAT THIS INFORMATION HAS BEEN PROVIDED FOR INFORMATIONAL PURPOSES ONLY AND IS NOT PRESENTED AS SPECIFIC TAX OR LEGAL ADVICE. ALWAYS CONSULT A QUALIFIED TAX OR LEGAL ADVISOR BEFORE TAKING ANY ACTION BASED ON THIS INFORMATION. VERTEX INC. ACCEPTS NO LIABILITY FOR ANY LOSS RESULTING FROM ANY PERSON ACTING OR REFRAINING FROM ACTION AS A RESULT OF THIS INFORMATION.