Connect with Your Future
We do important work for the largest companies around the world. At Vertex, your contribution will impact their prosperity and fuel your career.
If you're wondering why such talented people chose to work at Vertex and what they like best about working here, we'll let them tell you.
Why Vertex?
Lindsay
Program Management
"The size of Vertex and the amazing culture make it possible for me to feel empowered and engaged in my work each day. I've enjoyed building connections with high performing team members that center on respect, support, collaboration, and a lot of fun. It's fulfilling to be part of a company that that is committed to continuously improving experiences—from engaging the employees, to supporting our customers, to innovating our product suite."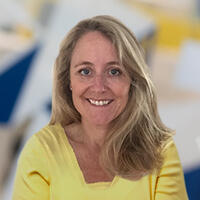 Sarah
European Marketing
"I looked into joining Vertex because I had seen them consistently listed as one of the top places to work and read some of the employee testimonials online. This was supported throughout the interview process and the enthusiasm I heard confirmed that this was the right choice for me. If you are looking for a growing company with a great culture, look no further."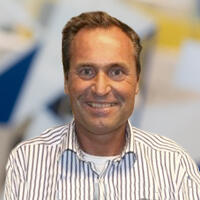 Kjell
EMEA - Account Executive
"Having previously worked at larger companies such as SAP and Oracle, it seemed exciting to work with a smaller company and an exciting product area. I really like the very high competence of those I work with and everyone seems very dedicated to doing their best."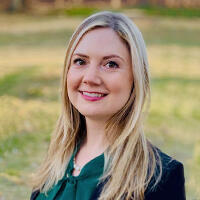 Kate
Talent Development
"The thing I love the most about Vertex is definitely the culture. Working at an organization where everyone deeply cares about one another, our customers, and the work we do has been inspiring. The Winning Way is ingrained in everything that we do and the interactions I have with our team. Working here has been an awesome experience."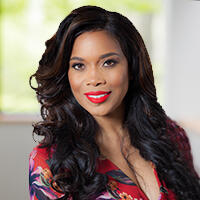 April
Tax Research
"What I like most about Vertex is that we are a part of two key industries. Those two industries are tax and technology. They are both an essential part of our world today and both have a major part in the advancement of making our world a better place both economically and simplistically. At Vertex, we help our customers to successfully fulfill their taxing obligations to tax jurisdictions which in turn has a favorable impact to taxpayers in their community."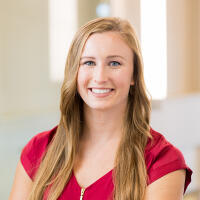 Libby
Marketing
"If I had to describe the culture at Vertex, what immediately comes to mind is: encouraging, collaborative, and family. It's a space where co-workers motivate and challenge each other to work with passion and purpose. You can feel the teamwork mindset every day since all projects are completed with heavy collaboration and open communication. And my favorite part of our culture is that behind every conversation and connection at Vertex are co-workers who treat you like family, respect you, and truly care about your success."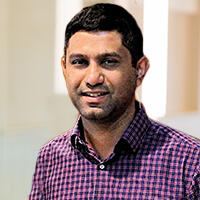 Siva
Tech Lead
"The People-First approach and a friendly work environment is what makes us different. Vertex offers great pay, benefits, work-life balance, and a clearly defined career path. The main difference between Vertex and the other companies where I previously worked is that when I wake up in the morning, I LOOK FORWARD to going to work. There is always something challenging and intellectually stimulating happening at work."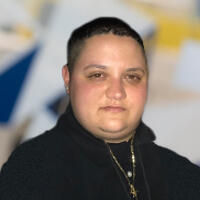 Angela
Product Support
"I have worked for four previous companies and NONE have compared to Vertex. The culture is amazing and so friendly. My supervisor is respectful, understanding, flexible, and amazing to work with! We know this industry is constantly changing and Vertex is so amazing at changing with it in order to help our customer base. Their response to COVID-19 has been nothing short of perfect! They care for their employees and constantly do everything they can to ensure our happiness!"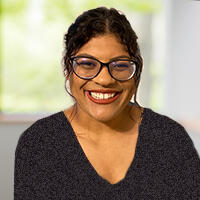 Julia
Managed Services Outsourcing
"Two things I like most about Vertex are the culture and the career opportunity. Vertex has a fun work environment along with a flexible work lifestyle! I enjoy going into work and collaborating with my coworkers whether on a special project or our daily task. Possibly the best part about working here is the work-life balance. I was able to complete my MBA part-time while continuing to work full-time which then assisted me in obtaining a different role here at Vertex!"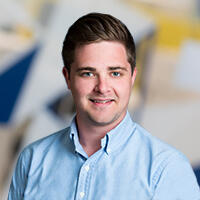 Chris
Consulting
"I really like how Vertex recognizes individuals who are driven and motivated. This allows for growth and the opportunity to exceed expectations within the workplace. They provide a work-life balance and flexibility which is beneficial for a healthy lifestyle. We are focused on being customer-centric which aligns with my individual goals as a Vertex Consultant. A corporate goal that matches individual employee goals typically leads to success for both the individual and business."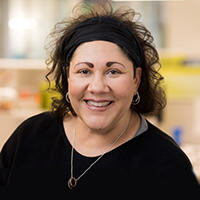 Robin
Program Management
"I joined Vertex because the focus was on what I know and not about what I did not. I did not have experience in the tax space, something I could learn. The focus was on the value I could bring to the table as a leader, a change agent, and the opportunity to leverage my experience with an organization looking to transform and grow."
Vertex Named Top Workplace in 2020
For the sixth year in a row, we have been named a 2020 Top Workplace by The Philadelphia Inquirer based on employee surveys over a variety of categories.
Learn More