Connect with Your Future
We do important work for the largest companies around the world. At Vertex, your contribution will impact their prosperity and fuel your career.
As a global company serving some of the most recognized brands in the world, we have amazingly diverse career opportunities for you to start or continue your career. This is the kind of company where you can truly make a difference with your contributions. Consider our opportunities and how you can define your potential in a whole new way!
In 2020, for the sixth consecutive year, we earned Top Workplace by Philly.com status. Eligible full-time employees of Vertex enjoy several great benefits including generous PTO; medical, dental, and vision benefits on day one; a competitive 401K option; work-life integration; flexible scheduling and work arrangements; a casual dress code; a fun work environment; and a team that cares about your career success.
Find your career at Vertex by viewing our job opportunities or see more on our Glassdoor page.
Explore the Potential
Internships
At Vertex we won't have you running for coffee or doing boring busywork. An internship here is designed to help you develop in your chosen field. We want to see you grow professionally and make connections that matter with your co-workers and other interns. The potential to make a meaningful difference at an internship here is real and exciting!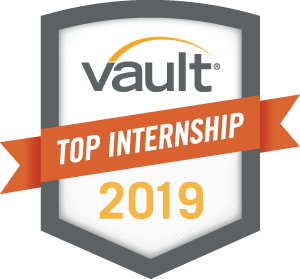 Vertex Advance Program
The Vertex Advance Program ("VAP") is an entry-level program designed to put you through several rotations and provide a broad exposure to different functional areas at Vertex. The Vertex Advance Program allows for 12-18 month formal rotations through the business as well as professional development, interdisciplinary projects, networking events, and other one-of-a-kind experiences to give you full exposure and a more holistic view of Vertex and our enterprise objectives. There are three tracks:
Consulting
Rotate through areas of the business that implement our software
Sales
Rotate through areas of the business that sell and promote our software to new and existing customers
Over 12-18 months, you will gain experience in inside sales, sales development, sales enablement, and sales operations
Technical
Rotate through areas of the business that develop our software technology
Over 12-18 months, you will gain experience in software testing and software development
Entry-Level
In addition to our Vertex Advance Program, we seek entry-level talent across the business. Learn about these positions and stay up-to-date on our latest opportunities by creating a Job Profile in our online system. You will be notified when a new position is posted.
Experienced
We are always seeking experienced talent to join all areas of our business. While active positions are posted online, we encourage you to submit your resume for future positions as well. As new positions become available, you will be notified of the matching opportunities.
Contract
In many of our areas of business, we leverage contract, or contingent, team members to accomplish short-term projects, or support longer-term development cycles. Most of these opportunities are available through our staffing partners. These are great opportunities for you to test our environment for future full-time opportunities.
Vertex Named Top Workplace in 2020
For the sixth year in a row, we have been named a 2020 Top Workplace by The Philadelphia Inquirer based on employee surveys over a variety of categories.
Learn More