Is the Digital Tax Debate Going to the Dogs?
As global decision-making concerning the future of digital taxation accelerates, a crucial race between policy-making and politics has materialized. At the moment, politics is in the lead, according to a recent Bloomberg Tax article.
Reporter Ben Stupples cites a number of tax experts who explain that politics is "wagging" the digital tax debate. This represents a potentially significant problem given that sound policy-making – as opposed to saber-rattling political skirmishes – is better equipped to address one of today's defining tax issues.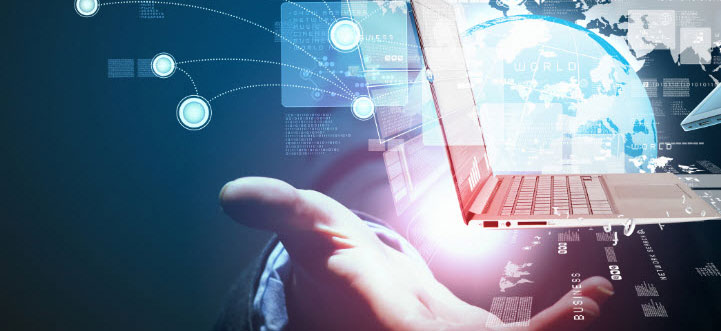 Nancy Manzano, a director in the Chief Tax Office at Vertex, is one of the experts Stupples consulted with while researching his article. Nancy notes that some recent digital taxation policy efforts appear "to some folks to target U.S. multinationals. That realization fuels the politicized nature of the debate, and then takes the discussion away from one that focuses purely on policy and how we fix the issues." Count the deputy director of the U.K. Treasury's corporate tax group, Tim Power, among one of the folks who holds this view. "Do I think the EU proposals and actions taken by other countries are perceived as being targeted at U.S. multinationals?" Powers asked the University of Oxford's 2018 summer tax conference. "Yes, definitely."
The article provides fresh context on the European Commission's recent digital services tax (DST) plan as well as the OECD's longer-term attempt to create some common ground on digital taxation policy approaches. The OECD's 2020 report on the topic is slated to build upon its interim report on digital taxation challenges published earlier this year.
While those forthcoming insights may help policymakers overtake politicians in this high-stakes race, current political disagreements remain a formidable obstacle, as Stupples asserts: "political tensions … look set to continue diverting attention from the tax matters arising from the digital economy."
Please remember that the Tax Matters provides information for educational purposes, not specific tax or legal advice. Always consult a qualified tax or legal advisor before taking any action based on this information.
Explore more Resources from our Industry Influencers:
View Newsletter Signup
Explore Our Solutions
Discover how our technology solutions and software can help you streamline tax, stay compliant, and grow your business.
Browse All Solutions