The Best of Both Worlds: Public and Private Blockchains
Blockchain is evolving at a phenomenal pace and tax leaders will want to keep an eye on this advanced technology. Tax executives should also monitor regulators' – somewhat lagging – strategies to address potential challenges caused by the technology's use.
One area to watch is the unfolding dynamic between public and private blockchains. Public, permissionless blockchains are open networks, with free entry, that anyone can join to structure exchanges of value and create smart contracts. Private, permissioned ledgers, in contrast, restrict users to a set of authorized actors and may charge a fee or impose other barriers.
Both blockchain varieties hold great appeal for businesses – but for different reasons and with different risk/reward tradeoffs, argues Paul Brody, EY's global innovation leader for blockchain, in a new CoinDesk article, How to Make Public Blockchains Safe for Enterprise Use. "While a world of private blockchains provides many enterprises, regulators and central banks with the comfort that there are accountable, centralized entities involved," Brody asserts, "these permissioned networks will never match the innovation or network effects that public, permissionless networks offer."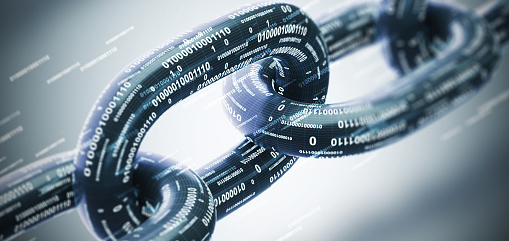 Is it possible to find a way to combine the best of both? Brody thinks so. It will require modifications to public blockchains, and those changes will require action by both regulators and enterprises.
Regulators need to provide a clear set of rules to specify their treatment of tokens, assets and smart documents. While efforts in that direction are underway, some issues remain. For example, if you have a $1 token on a public blockchain backed by the equivalent amount in U.S. currency in an escrow account, will a regulator treat that as a security or a currency?
Companies, for their part, will need to take on some of the regulatory responsibilities previously shouldered by banks and other financial intermediaries. This is entirely doable, Brody notes, given that smart contracts and blockchain tokens are programmable. Know-your-customer and anti-money-laundering regulations, for example, can be written into these instruments.
This approach offers the best of both worlds, Brody notes: it means that "companies can use blockchains for business without embracing undue risk. But at the same time, individuals and startups can continue to pursue radical experiments without having to ask anyone for permission."
Vertex is actively engaged in proof of concept work around blockchain and ways to automate regulatory compliance– which is something we know a thing or two about. If you want to learn more, feel free to email or follow me on Twitter @DeputyDavid.
Please remember that the Tax Matters provides information for educational purposes, not specific tax or legal advice. Always consult a qualified tax or legal advisor before taking any action based on this information.
Explore more Resources from our Industry Influencers:
View Newsletter Signup
Explore Our Solutions
Discover how our technology solutions and software can help you streamline tax, stay compliant, and grow your business.
Browse All Solutions