5 Steps to Advance your First Blockchain Project
Lured by the cost and control benefits, CFOs are making their opening moves on blockchain. Now it's time for more tax functions to lift a page or two from finance and accounting's blockchain playbook.
Deloitte's CFO Insights series is always a useful read for tax leaders who want to keep an eye on the latest trends in the finance realm. A recent article, Unleashing Blockchain in Finance, offers practical tips on how to leverage this promising, and challenging, technology.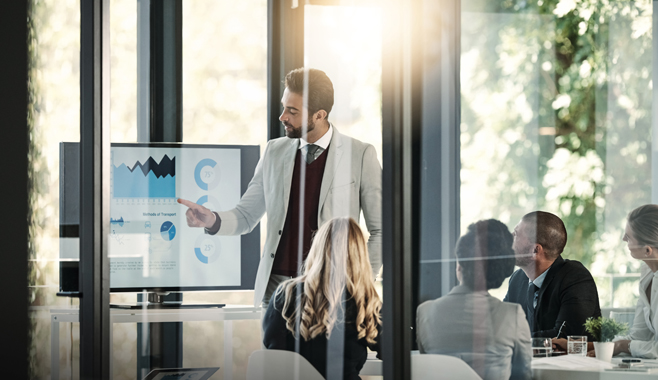 The piece provides a quick refresher on the benefits of distributed, shared ledgers; runs through how they work; and highlights what they do. The potential use cases are broad: "any place paper piles up presents an opportunity for blockchain to move in and knock it down."
Many of the suggestions here are just as applicable to tax as they are to finance and accounting. Deloitte lists several essential questions to ask before launching a blockchain initiative, including:
Are my employees ready for blockchain?
Are there others in my industry I can learn from?
Do I have the right vendors?
Once you've conducted the preliminary legwork, it's time to forge ahead. On that count, Deloitte suggests five steps:
Assign a blockchain champion. Blockchain should be a business-led project, with strong executive sponsorship. The designated lead should launch the project by assigning some team members to cover the basics – researching the literature, identifying value drivers, and drafting initial business cases.
Invest in talent. Pull together a focused, diversely skilled team that includes professionals from both the functional and technical sides of the department.
Forget the technology. Rather than focusing narrowly on the systems, consider blockchain's broader impact on your processes, as well as your customers, suppliers and partners. Blockchain's implications can be far-reaching, Deloitte indicates: "since blockchain validates data at the source, it will set a new standard for data integrity that can be applied across the enterprise – ultimately redefining core processes."
Think big, start small and iterate often. Start by applying blockchain to a well-defined internal process, such as intercompany transactions, to gain confidence and experience with the technology.
Launch a pilot. Select a use case for ROI, track the results, and consider a larger-scale implementation.
For more on blockchain, you can check out a couple of my previous posts, including: The Best of Both Worlds: Public and Private Blockchains and Bracing for Blockchain: Prepping for Disruptions and Opportunities.
Please remember that the Tax Matters provides information for educational purposes, not specific tax or legal advice. Always consult a qualified tax or legal advisor before taking any action based on this information.
Explore more Resources from our Industry Influencers:
View Newsletter Signup
Step Into the Innovation Labs
Launched in January 2019, the Vertex Innovation Labs co-innovate with customers and partners to build solutions around the latest, most intriguing ideas in business.
Learn More