Tax Software Training
Experience all that our world-class training has to offer.
Sharpen your skills with Vertex training
Continued learning for customers and partners
The myLearning platform provides exclusive access to hundreds of quick tips, how-tos, and videos to support your use of Vertex solutions. Register for Vertex training courses within the platform.
Please note: Your Vertex Community login credentials will not work in myLearning. These are set up separately. If you are new to myLearning, please be sure to follow the steps to create your account.
ACCESS MYLEARNING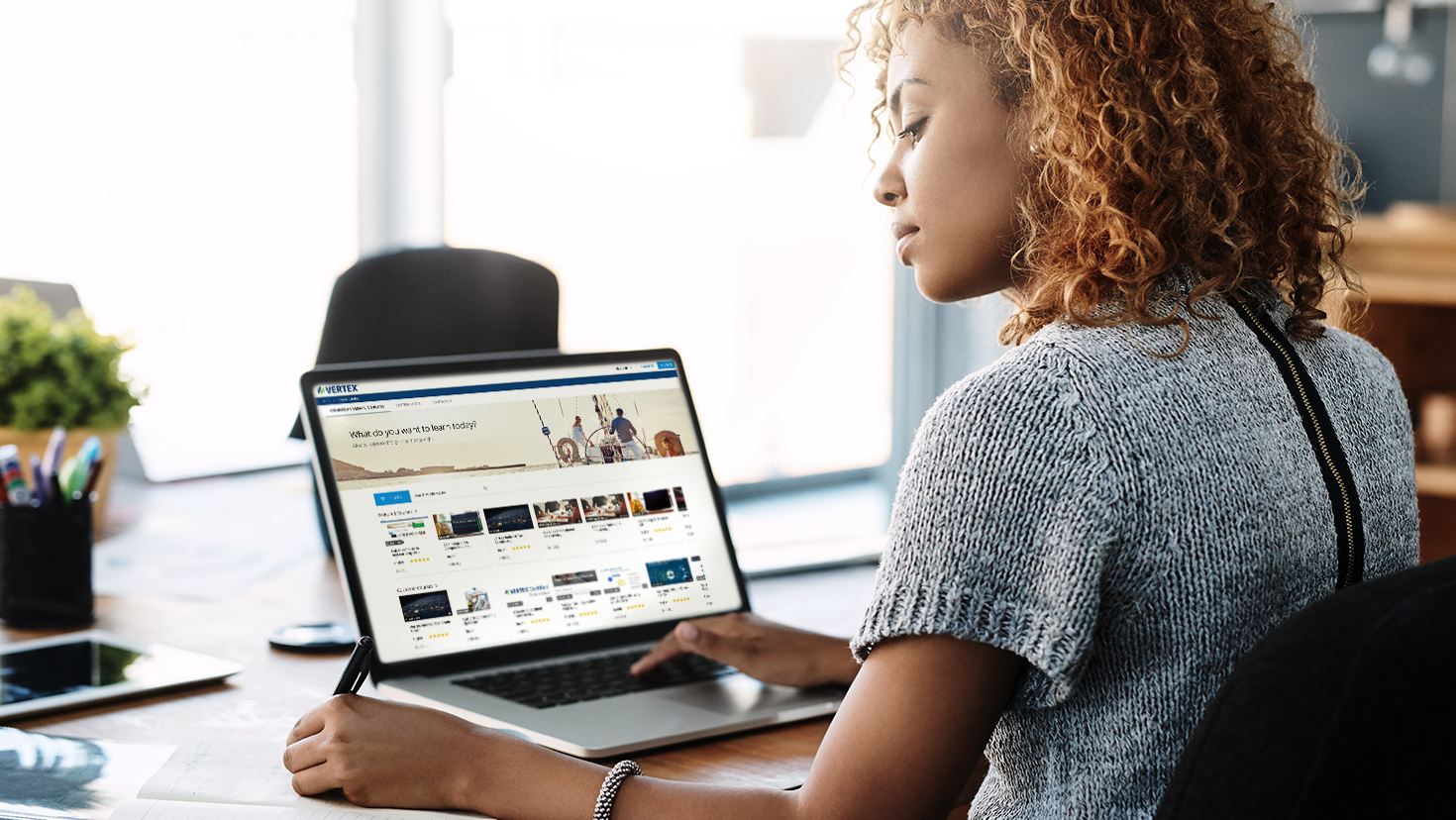 Phone Support
Make corporate tax compliance a nonevent with phone support from our award-winning support team.