Enhancing VAT Processes within SAP S/4HANA
Enhancing VAT Processes within SAP S/4HANA to Increase Accuracy and Compliance
Fill out the short form to begin playing your on-demand video.
Webcast Summary
SAP Tax Compliance for SAP S/4HANA
Our on-demand webcast was created alongside the UK & Ireland SAP User Group focused on exploring the challenges that corporate finance and tax departments face, and the value of integrating a tax engine to SAP S/4HANA to support global indirect tax requirements and tax compliance for SAP S/4HANA.
Topics of discussion include how tax automation can help your business:
Increase accuracy and streamline VAT processes by eliminating manual research of rates, rules, and ERP updates.
Centralise VAT management across multiple ERPs for consistent tax determination across the business.
Process complex transactions across global jurisdictions, supporting your business as it expands.
About UK & Ireland SAP User Group (UKISUG)
UKISUG is a not for profit organisation for all SAP software users in the United Kingdom and Ireland. UKISUG is funded and run by the members, for the benefit of the members. Today, this user group has more than 600 organisations comprised of over 5,000 professionals. Read about the benefits of UKISUG and how to become a member.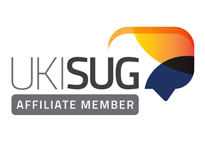 Learn about our SAP Partnership
We've partnered with SAP for over 25 years, enabling over 900 mutual clients to benefit from automated tax solutions that enable more accurate and consistent taxation across the enterprise and around the world.
Learn More