Sales and Use Tax In 2016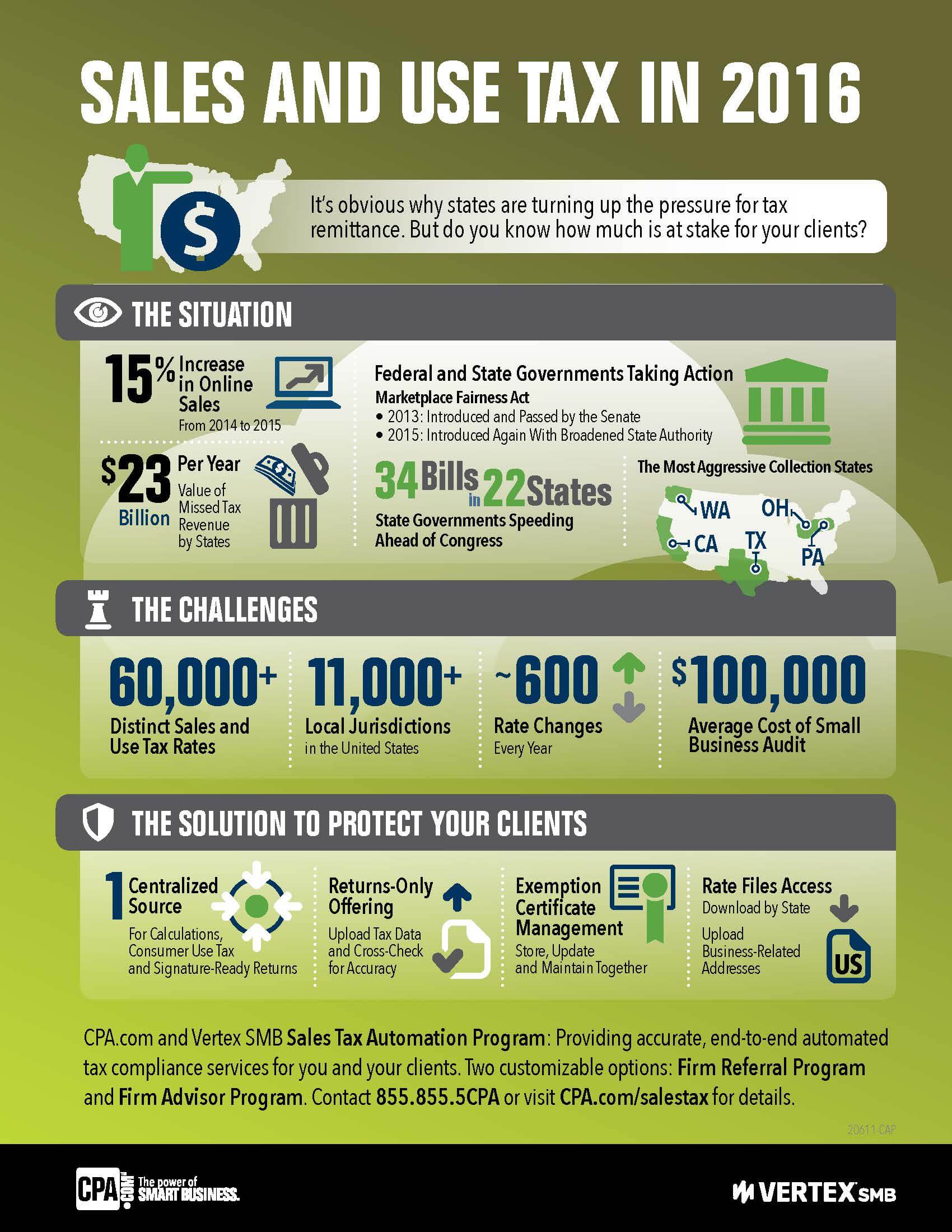 Vertex Inc is the preferred partner solution of CPA.com, an AICPA company.
The CPA.com and Vertex Inc sales tax automation program features a cloud-based solution that allows you to serve as a trusted business advisor to your clients in sales and use tax automation.
Explore Our Solutions
Discover how our technology solutions and software can help you streamline tax, stay compliant, and grow your business.
Browse All Solutions